Do it yourself
Here's an easy shortcut to laying tiles — with minimal mess
Time-saving treatment Laying ceramic tiles used to be a costly messy job, but Toronto contractor Andrew DelMedico showed us a surprisingly speedy way. Instead of ripping up the existing linoleum floor and tile countertop, he simply applied the new tile overtop. Here's his step-by-step method for the countertop: (The floor process is identical; just use a larger trowel.)
1. Place new tiles over the existing ones to determine how many you need and which to trim.
2a., 2b. Clean the surface of your existing tile. Mix multi-purpose cement. When your surface is completely dry, apply the cement using a small-toothed notched trowel.
3. Lay tiles over cement — don't separate them from their attached grid. Dig out any cement lodged between the tile joints with a pencil and damp sponge — this will ensure the grout fills in properly. Do not touch or walk on the tiles for eight to 12 hours.
4. To make the splash guard, DelMedico applied a fine plastic ledge (from a hardware store) one tile high to ensure perfect alignment and a finished top. Next comes the cement and tile.
5. Apply grout and allow 20 to 30 minutes drying time.
6. Wash ceramic tile with a damp sponge. Allow 20 minutes for it to dry and then wash again with clean water. Set for 72 hours before sealing the finish with two coats of a tile sealant.
7. For the counter's edge, we chose a wood moulding deep enough to cover both tile layers (ours is 1 7/8 inch) and painted it the same white as the window trim.
Bases covered
The floor and countertops set your kitchen's tone. Before the make-over, the floor was broken up by three different colours in three different materials — tile, linoleum and carpet. We chose ceramic tiles — made by Midgley & West from Lansing Buildall — in a complementary whitewashed finish for both the floor and counters to give the space flow.
Similar hues and fabrics echoes through hout your home express your personality while soothing your soul
A northern bedroom
Leaf-print curtains and rustic textures recall a walk in the weeds that inspires a home-away-from-home guest bedroom. Flat yet cosy textures in spicy gold-based tones give the area rug, blanket and pillow a cottage flavour. The glossy finish of a glazed ceramic leaf plate and dark brown accessories introduces a touch of light. Curtains, rug, blanket, bed linens and pillow, all IKEA. Leaf plate, Nestings. Wood and ceramic accessories, the Bay.
An Asian bathroom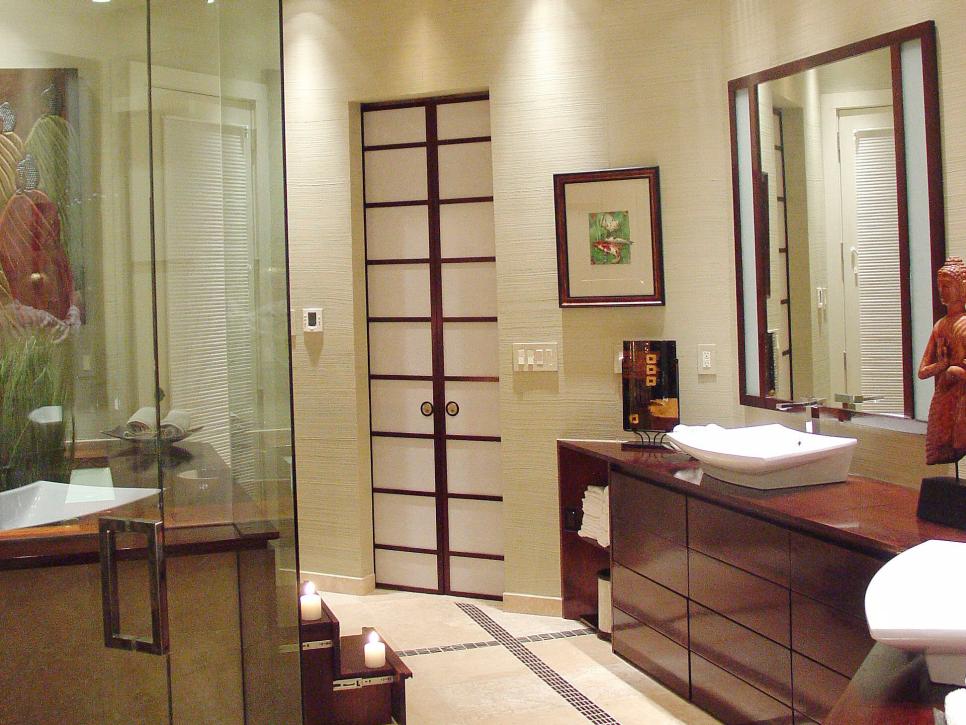 A lively eastern-influenced print shower curtain provides our colour direction for everything from towels to toiletries. A mix of hues and textures — flat woods and high-glaze ceramics — adds depth and a play of light. Shower curtain and towels, all the Bay. Ginger jar, tray, brush and toiletries, all Nestings.
A French country kitchen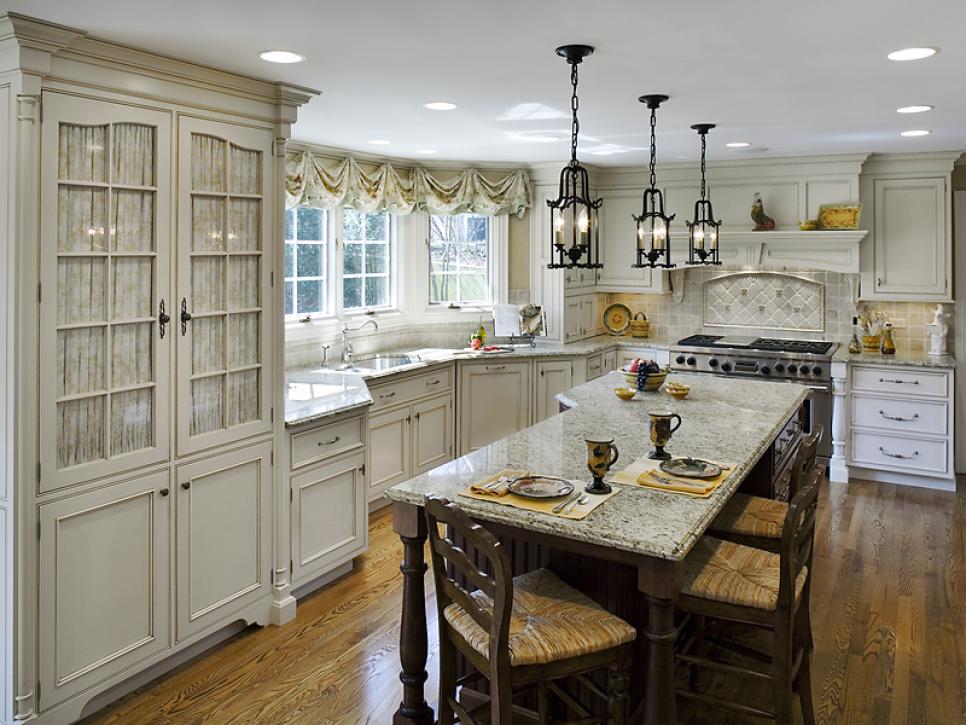 From silk checks to striped wallpaper, painterly fabrics set the stage for a Provencal-inspired kitchen and dining nook. What stops these elements from clashing? One colour or print doesn't dominate – the reds, yellows and greens share the same clear intensity, in the traditional French style, we also borrowed ideas from other cultures for texture, such as the glazed Moroccan bowls and Indian wicker basket. Pillows and fabrics, all B.B. Bargoon's. Basket and twig balls, all Pier 1 imports. Ceramic bowls, all Club Monaco Everyday.
A Middle Eastern living room
Using this sumptuous patterned rug as our anchor, we chose luxurious gold-based plaid and solid silks for curtains, cushions and chair covers. Deeper curry-hued ceramic and metal urns and a lantern repeat the fabric's sheen. Brighter colours or matte finishes would flatten our exotic yet subtle mood. Fabrics, gold pillow and accessories, all B.B. Bargoon's. Rug, Elte. Tufted pillow, Nestings