CHICAGO–Buyers in record numbers are arriving here for the first International Housewares Exposition in nine months hungry for new merchandise for fall programs.
From preshow reports, buyers will have a bounty of new items and new concepts to satisfy their appetites in McCormick Place and McCormick Place West.
In cookware, for instance, they will see a wealth of higher priced stainless steel placed by Wear-Ever, which is entering the field for the first time, and Regal's 2000 and Tradition lines.
The microwave oven accessories field is getting an added fillip with the application of SilverStone coating in lines by Du Pont licensees Nordic Ware and Regal. At the same time, Anchor Hocking is making the scene with a line of microwave oven-to-tableware to compete with Rubbermaid.
New tabletop lines, whether ceramic or glass, are being marked by selections in a rainbow of bold colors. Cookware, too, is sporting new hues, toast and soft grays.
In electrics, buyers are seeing an undercabinet-mount appliance explosion as more and more companies jump on the bandwagon launched by General Electric two years ago. Toastmaster is giving the concept a new dimension with its first toaster-oven-broilers.
Then, too, new technology is changing the face of such classifications as irons, humidifiers, and clocks.
The iron picture is being sparked by new electronic models from GE and Sunbeam, as well as a cordless number from West Bend. Ultrasonic humidifiers are proliferating at prices as low as $75. With the quartz boom, clocks are becoming thinner and thinner.
From all indications, the new lines will reach a large audience. Mass merchants and department stores are sending larger contingents than usual to the first April housewares show. Many of these groups, what's more, include a large complement of top executives.
Heck's, the West Virginia-based discount chains, for instance, is sending a force of 11 men, which includes the board chairman, chief executive officer, and president. The Broadway Southwest, Mesa, Ariz., will have the chief executive at the show for the first time in many years.With inventory in good shape and business outlook bright, retailers for the most part are approaching the show with high expectations. John Gray, divisional merchandise manager of Lechmere, Woburn, Mass., is a case in point: "I can hardly wait for the show. I expect to see some trendy merchandise, some of which we will be testing."
Similarly, Larry Hund, buyer for Bloomingdale's, New York, said, "I'm looking forward to it. I hope to find a lot of new merchandise there. Preshow reports indicate as much."
Mass merchants are equally enthusiastic about show prospects.
Larry Fine, senior buyer for Jamesway, a Secaucus, N.J.-based chain, said, "It should be a good show. I expect to see more new products than at any show since manufacturers missed a January show."
Rod Wills, divisional merchandise manager for Zayre, Framingham, Mass., said, "My staff likes the timing of the show better. We can now have the products fresh in our minds as we think about our fall plans."
While some retailers, notably catalog-showrooms, have gotten a preview of new items at the show, most buyers have been receiving only broad hints of what they will find on the new product front from vendors.
Arnold Dreyfuss, Wear-Ever Proctor-Silex chairman, told a New England housewares club meeting that the show should be "one of the finest. Most manufacturers are going out of their way to bring new merchandise."
Speaking from the buyer's side, Craig Moyer, buyer for Hess's, Allentown, Pa., said, "People I have been talking to have been whetting my appetite, from Norelco, with its 40 new products, on down."
Maureen Beamish, buyer for Gottschalk's, Frenso, Calif., too has been tipped off to a new items by reps and hopes they will materialize.
Roseann Robinson, buyer for Broadway Southwest, was more vocal about the subject: "There better be something new at the show. Manufacturers have had four extra months to prepare. I expect it will be the most exciting show in years."
Shaping up to be the most shopped classification at the show is the growing family of undercabinet-mount electric housewares including coffeemakers, can openers and toaster-oves. Other electrics being given high priority are irons featuring new technology, ultrasonic humidifiers, hand-held vacs and travel products.
Everett Purdy, senior vice president of merchandising for Service Merchandise Co., the Nashville-based catalog showroom operation, has not been particularly impressed by the new lines he has seen, but conceded that "under-cabinet-mount appliances will be the biggest growth area in electrics." He stressed, however, "for now, those sales will take away from other products in the category rather than increase can opener and coffeemaker business."
Gottschalk's Beamish reported that General Electric's undercabinet coffeemakers and can openers have sold "phenomenally." As a result she will be looking at other lines for expansion.
By the same token, Bill Eades, Heck's buyer, said the "good track record of GE undercabinet drips and can openers and Robeson can openers has encouraged us to expand this area. We will look into name-brand lines like GE, Toastmaster, and Hamilton Beach."
David Boyd, buyer at Ivey's, Charlotte, says undercabinet-mount is a very valid concept that he would like extended to other housewares categories! "Cannister sets leap immediately to mind."
Like many buyers, Diane Wills, buyer at Meier & Frank, Portland, Ore., will be investigating the wealth of new appliances coming on stream that make use of new sophisticated electronic technology.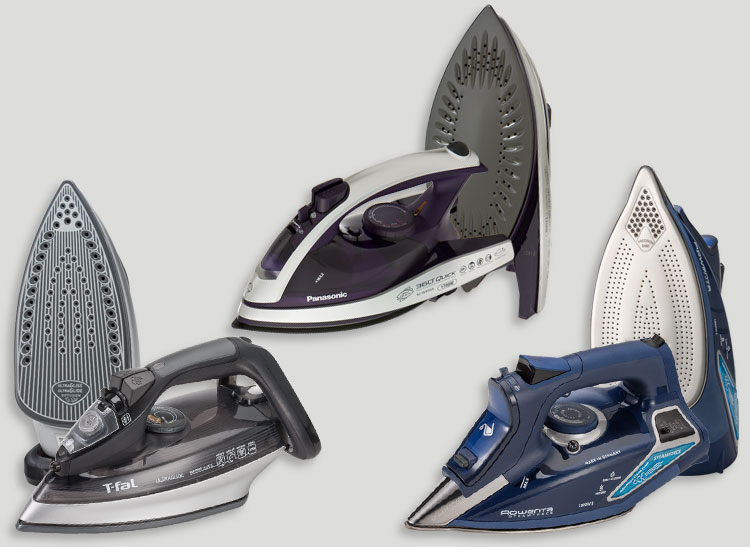 The new technology is probably most evident in irons. Several buyers have just begun promoting Sunbeam's new iron and are monitoring results to judge the viability of electronic controls. Success or failure of the promotion will do much to determine how these stores approach the new technology at the show.
New technology, in this case ultrasonic, is pushing humidifiers to the fore at the show for the first time in many years.
Not only have stores just completed an excellent winter season, but humidifier prices are beginning to tumble. The prevailing price has been $150. New units are now available to retail as low as $75.
Bob Gunn, merchandise manager for Gaylords, the New Jersey based chain, considers ultrasonic humidifiers a growth category. He and Jamesway's Larry Fine will be among the many mass merchants shopping the category. He and Jamesway's Larry Fine will be among the many mass merchants shopping the category carefully. On the department's store scene, bloomingdale's Larry Hurd said, "We will be seeking to protect next year the good ultrasonic business we enjoyed this season."
Sarah Arthur, buyer at Rich's, Atlanta, is in Chicago with plans to build her upper-end gourmet electrics business with firms like Maxim, Braun and Simac. She is also looking for products to replace kerosene heaters which did not fare well last year.
Elsewhere in electrics, some buyers see handheld vacs as a promising category this year.
Harry Bilodeau, division merchandise manager for Woodward & Lothrop, Washington, will be here to beef up his tabletop and serveware assortments for a big fall-Christmas push he's planning. He's also shopping for microwave cookware.